Bermuda's Best Bin Washers
We clean your trash cans and make them smell nice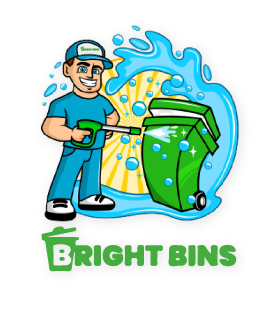 Does your trash can need cleaning?
Dirty trash bins attract unwanted pests and are a breeding ground for insects.
Emptied trash bins have harmful bacteria, food-related moulds and offensive odours left behind
We use high-pressure and biodegradable cleansing agents to sanitize and deodorize your bins.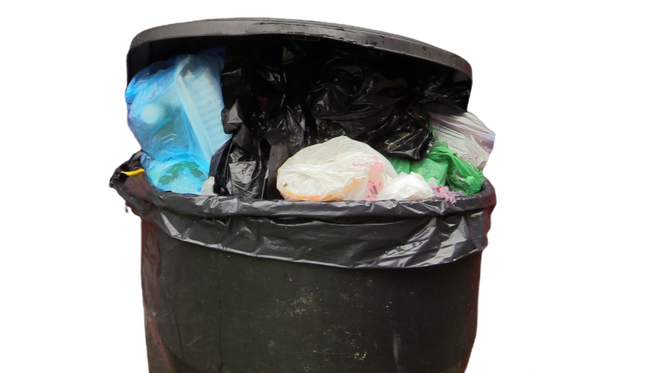 The simple way to deep-clean your trash cans.
Look at the before and after comparison.
The Bright Bins mobile cleaning team provides professional curbside bin cleaning across Bermuda. We clean, sanitize and disinfect your trash cans in an eco-friendly way – and all for one low monthly price.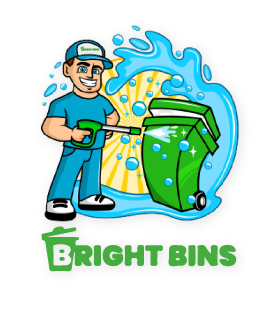 Pick a plan that suits you
Start with a single cleaning or go for a monthly, bi-monthly, or quarterly cleaning plan. If it works for you, it works for us – simplicity is the name of the game.
With Bright Bins you only pay for the number of bins you use. Bright Bin plans are available for as little as $24.95 per cleaning.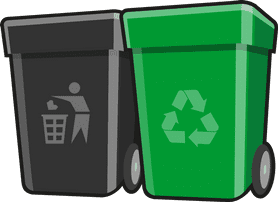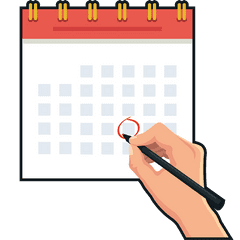 Our expert team of bin cleaners will clean your bins the day after your garbage and recycling are collected, together in one quick stop. You'll receive a notification before and after each cleaning.
Simply leave your bins in a visible spot for Bright Bins to find and we'll take it from there.  With state-of-the-art and eco-friendly technology, we clean, sanitize, and deodorize your bins – leaving them smelling fresh, clean and spotless.

Did you know every month we save over 1,000 gallons of water.
Did you know Bright Bins uses only 2 gallons of water to clean each dirty bin? That is a drop in the bucket when compared to washing with a garden hose.
$24.95 for the first bin cleaned monthly paid annually
$34.95 for the first bin cleaned every other month paid annually
$44.95 for the first bin cleaned every three month paid annually
$64.95 for the first bin cleaned once

Attention Condo Association Members & Property Managers.
Contact Us for Special "Pay-As- You- Go" Membership Plans!
How do I sign-up for your service?
Bright Bins offers three subscription plans, monthly, bi-monthly, and quarterly. From our homepage or below on this page, you can easily compare plans and choose how frequently we clean your bins. Simply click on one of the plans to begin signing up. We have a few questions that we need you to answer, such as, when is your trash collected and how many bins do you want cleaned. 
When do you clean my bin?
We clean your bins the day after the garbage and recycling are collected, together in one quick stop. During signup, tell us which day of the week your trash is collected. We'll put you on the schedule and your first cleaning will be within two weeks of signing up
Do you offer one time cleaning?
We now offer a one-time cleaning service. Whether it's for a special event or you simply want to try the Bright Bins cleaning service, we have you covered. First-time cleanings are considerably longer and use more water than subsequent cleanings. With a subscription plan, this cost is divided over a longer term. Therefore, a one-time cleaning is $59.95 for the first bins and $14.95 for each additional bin
Why should I have my trash bin cleaned?
Just using a hose and broom to clean your trash and recycle bins is not sufficient to remove or kill the bacteria and diseases that breed in your bins, such as; Tuberculosis, Strep, Staph, E-Coli, Salmonella & Listeria. We not only clean your bins, we disinfect, sanitize and deodorize.
I don't leave my bins at the curbside, how would they be cleaned?
Please leave your bins in a place the Bright Bins driver can easily see and access them. Once we have cleaned the bins we will return the bins to where we found them.
How often should my trash and recycle bins be cleaned?
We recommend trying a Quarterly service plan; however, many clients do prefer Bi-Monthly and Monthly service. If your plans change we can easily update your plan. 
How will I know that my bins have been cleaned?
In addition to your bin smelling and looking clean we send you a notification.
How do I modify my service plan?
If you would like to make changes to your service  schedule or update the number of bins cleaned, please contact us here
How do I cancel my service plan?
With Bright Bins there is no long term commitment, you can cancel your subscription at any time. If you cancel a recurring service, it will stop effective the day we are able to process your cancellation. In case of anything please contact us here